INTRODUCING THE SECOND EXCLUSIVELY DESIGNED COLLECTION BY KOURTNEY KARDASHIAN BARKER.
SHOP THE COLLECTION
THROUGH OUR YEAR LONG PARTNERSHIP WITH KOURTNEY KARDASHIAN BARKER WE HAVE EMBARKED ON A JOURNEY, TO MAKE MORE INCLUSIVE AND CONSIDERED CHOICES WITHIN OUR BUSINESS. AS WE MOVE FORWARD WE ARE GUIDED BY OUR LEARNINGS FROM THE FIRST LAUNCH OF THE PARTNERSHIP, FEEDBACK FRM OUR AUDIENCE AND INDUSTRY EXPERTS TO DELIVER AN INCLUSIVE COLLECTION WITH PURPOSE.
INTRODUCING LOOP DIGITAL WARDROBE THE FASHION APP THAT AIMS TO GIVE YOU MORE CHOICE BY INTEGRATING SECOND LIFE OPTIONS INTO YOUR SHOPPING EXPERIENCE. HERE YOU CAN RESELL, SWAP, MAKE ALTERATIONS, DONATIONS, AND UP CYCLING. THERE'S ALSO AN INNOVATIVE OPTION WHERE YOU CAN TURN YOUR UNWANTED ITEMS INTO NEW HOME DECOR PRODUCTS.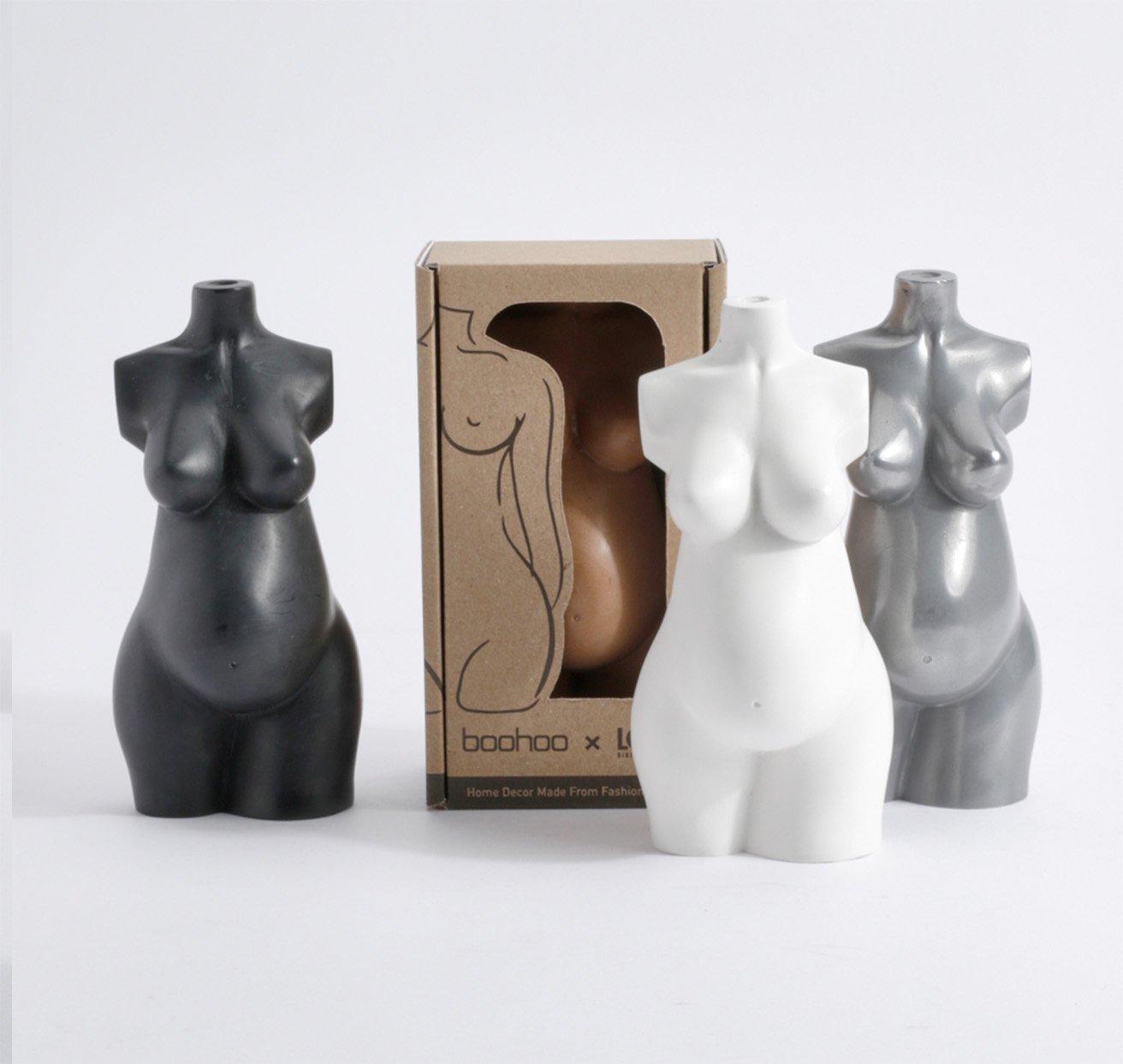 LOOP DIGITAL WARDROBE AND UPCYCLE LABS IN PARTNERSHIP WITH BOOHOO PROVIDES ALL THE CHOICES TO KEEP YOUR PRODUCT IN THE LOOP BUT WHEN THAT ITEM CANT BE RESOLD, SWAPPED OR EVEN REPAIRED. WHEN IT HAS FINALLY COME TO THE END OF ITS LIFE THE LOOP CAN GIVE THAT WORN OUT UNREPAIRABLE ITEM A NEW LEASE OF LIFE.
THE REVIVE PROJECT
A DUMPER TRUCK OF TEXTILE WASTE IS LANDFILLED OR BURNED PER SECOND AROUND THE WORLD. KEEPING CLOTHES IN USE REDUCES THEIR IMPACT . EXTENDING THE LIFE OF CLOTHES BY JUST NINE EXTRA MONTHS OF ACTIVE USE WOULD REDUCE CARBON, WATER AND WASTE FOOTPRINTS. WE HAVE BEEN ON A JOURNEY WITH FASHION WASTE EXPERT, FOUNDER OF NGO REDRESS, CHRISTINA DEAN TO GAIN INSIGHT INTO TEXTILE WASTE CHALLENGES AND HOW, IF RESTYLED WITH PURPOSE, WE CAN REVIVE UNWORN CLOTHING BACK INTO USE IN YOUR WARDROBE. (...THROUGH CARE, REPAIR, REDYE AND REMAKE.)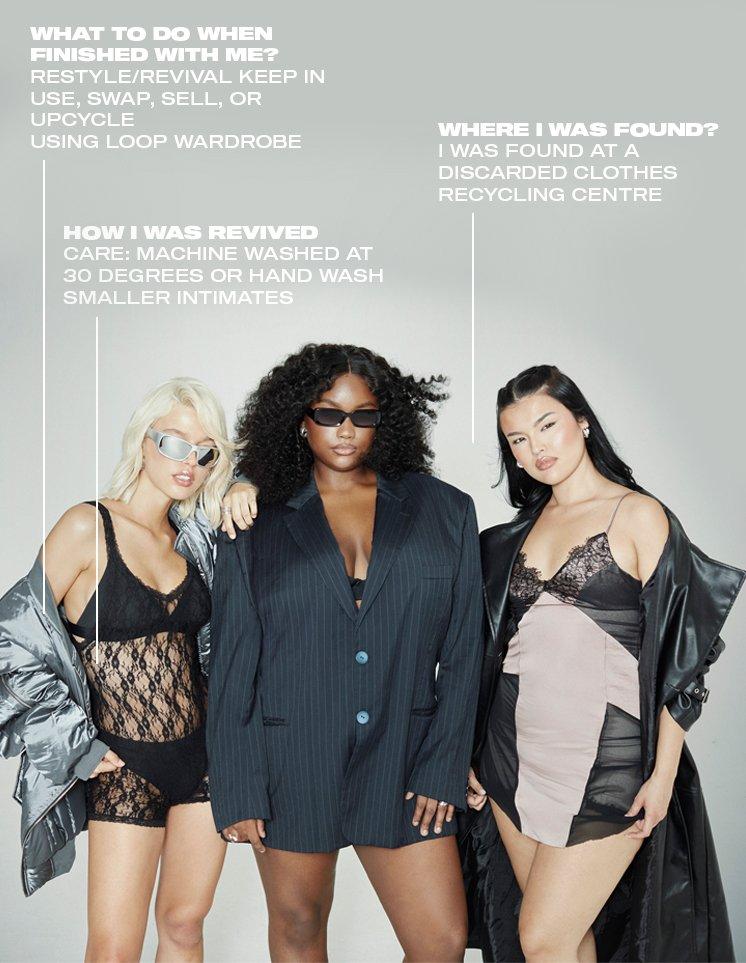 THE JOURNEY
IN THE SERIES WE GET EXCLUSIVE ACCESS AS KOURTNEY KARDASHIAN BARKER DISCOVERS SOME OF THE KEY CHALLENGES FACING THE INDUSTRY ALONGSIDE EXPERTS TO EDUCATE AND INSPIRE POSITIVE CHANGE.